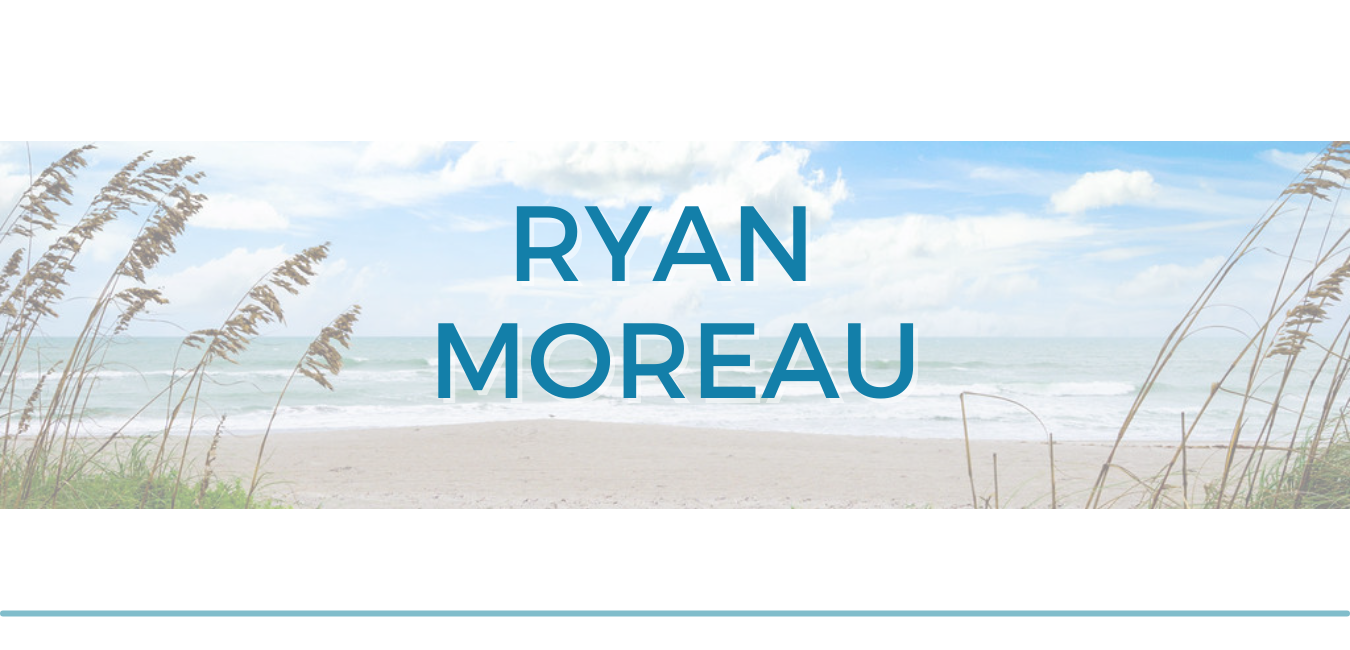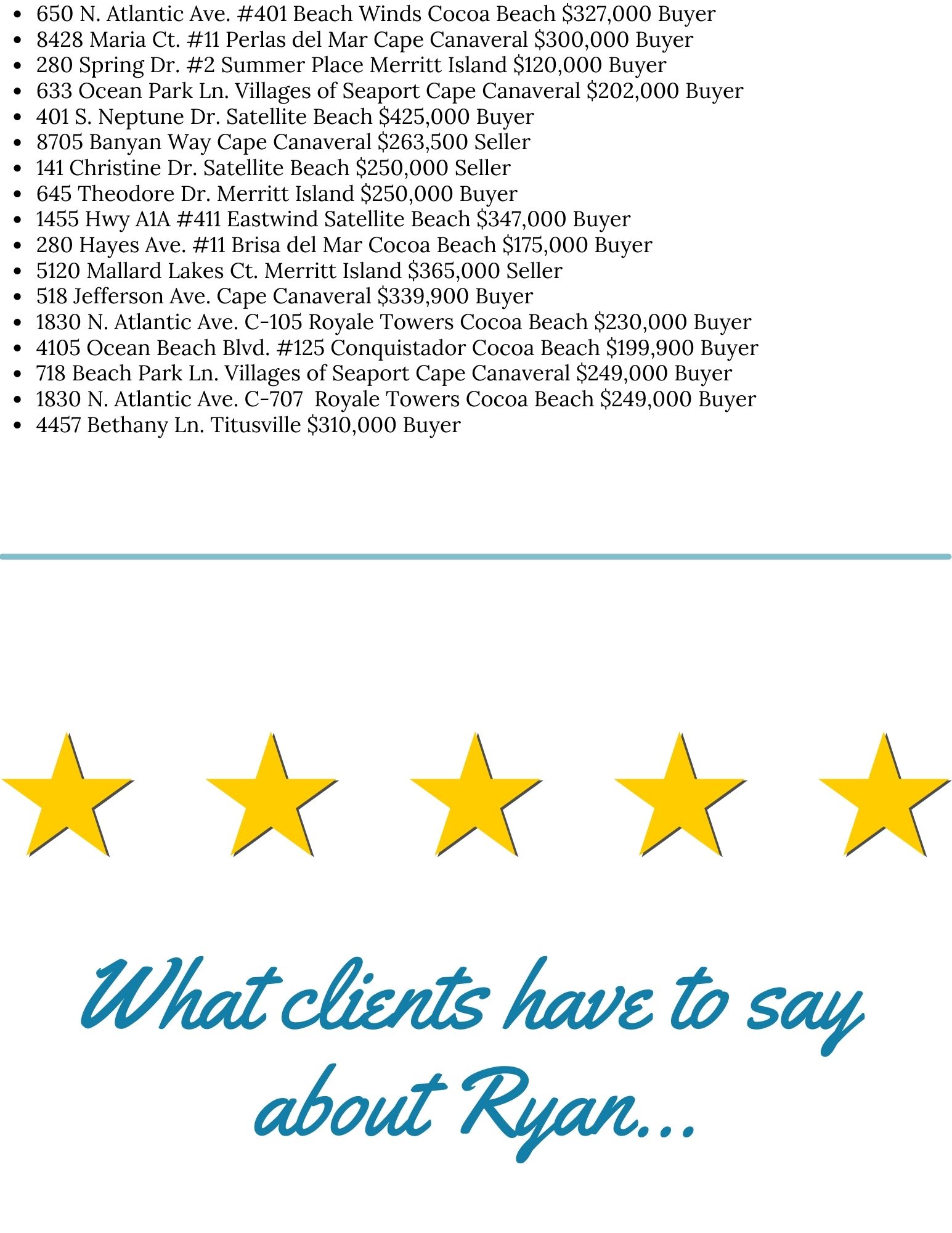 "Ryan from Florida Lifestyle Realty made our buying experience absolutely excellent. Our every need was taken care of, from being educated on the process, helping with decisions, and constant communication. When we buy again, we'll definitely use Ryan for all our home purchasing needs!"
-Mike G 1/28/21


"I am a first-time home buyer and the experience was not an easy one. Our Florida Lifestyle Realty agent, Ryan Moreau, however, was super responsive, knew his craft and leveraged it well during the process. To say our home-buying experience was straight-forward would be a crime. Two contracts fell through during our process before we found our LOVELY home. 2020 was not a great year for home-buying, but Ryan was there, every step of the way and we made it there on the last day of the last month of the year! Our Real Estate Professional had the resources and contacts we needed to navigate the treacherous waters and helped us feel at ease, as much was possible, the entire time. Honestly, I would recommend him to my closest of family members, should they have the need for his services. I can't say enough good about him and the services he provided. Stellar dude, easy to communicate with and he wears great shoes. Thank you, Ryan, for all you contributed in our eight-month process! We are grateful for you and look forward to forwarding your services to anyone in need of an agent."

"
Ryan Moreau was professional at all times and extraordinary at keeping us up to date on things as our home was sold. He managed the settlement for us and we look forward to working with him again should we purchase another home on the Space Coast.
"
-Paul Peterson 1/13/21
"Sometimes you can be really lucky by connecting with just the right person when needed. For real estate needs on the Space Coast FL, the right person is Ryan Moreau! He is professional, knowledgeable and really listens to his clients. He is prompt, courteous and knows the area very, very well. He is a pleasure to deal with and makes the whole process quite seamless. We have bought many properties over time and without doubt Ryan was the very best real estate professional we have ever dealt with. We are very grateful that we connected with Ryan."
-Valerie Markham 6/29/20




Tell us about your experience with Ryan.


Leave a Google Review by clicking here!